Vorige maand ontvingen we onderstaand kaartje op het hoofdkantoor van Usem. Het is een groet van Dr. Hetty Roessingh, een Canadese professor, verbonden aan de Universiteit van Calgary en een belangrijke pleitbezorger van het handgeschreven woord. Een sister in crime dus.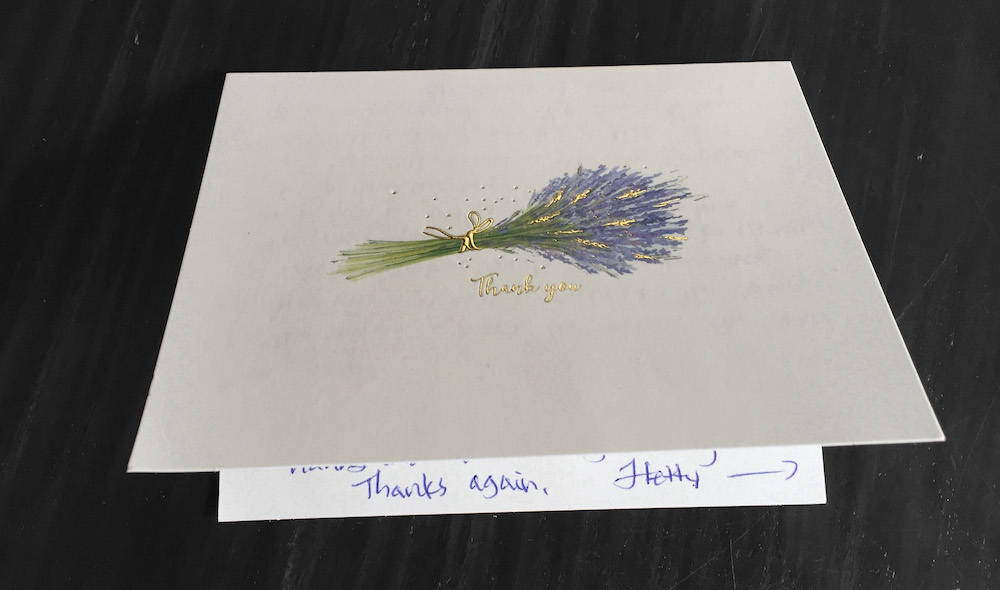 Ik was haar op het spoor gekomen via een artikel op de website van de BBC: The benefits of note-taking by hand
In dit artikel stelt ze dat schrijven met pen en papier goed is voor je hersenen; tools for the hands are tools for the brain.
Dieper inzicht door schrijven met pen en papier
Onderzoek toont aan, zo schrijft ze, dat je brein veel minder betrokken is bij het maken van aantekeningen op je computer dan wanneer je dat met pen en papier doet. En dat valt ook wel enigszins te beredeneren: aantekeningen maken op papier vereist dat je alert bent: je vat stof samen, parafraseert en structureert. Heel wat anders dan gedachteloos letterlijk inkloppen wat een docent voor de klas staat te vertellen. Gevolg: het maken van aantekeningen met pen en papier leidt tot een dieper inzicht in de materie en tot het beter kunnen reproduceren van de stof op een later moment.
Ok, maar vanwaar die kaart?
Toen ik haar artikel las, dacht ik: hé, best mogelijk dat ze gecharmeerd is van de usem-kaartjes – dus ik heb haar een doosje toegestuurd.
En inderdaad, ze bleek het concept te kunnen waarderen; twee weken later lag 'r een hele aardige Thank you card in de bus.
Dear Gijs, Thank you so much for taking the time to drop me a note. I love the concept of carrying mini-cards in my handbag.
Verder schrijft ze dat ze zich zal blijven inzetten voor het handgeschreven woord. Ook dat was goed om te lezen. Ze blijft voorlopig onze sister in crime!