Usem cards are note cards the size of a credit card which makes 'm a perfect paper productivity tool.
GTD-method
These cards have many applications because of their universal format. For instance they are perfect for fans of the Getting Things Done® (GTD) method.
The very basic idea of this productivity method is (in our own words): write everything down that pops into your head; ideas, tasks, books you should read, culinary tips, things to remember, etc. etc. Once that's done you can focus, with a clear mind, on your main task.
In the official Getting Things Done workbook we read on page 49: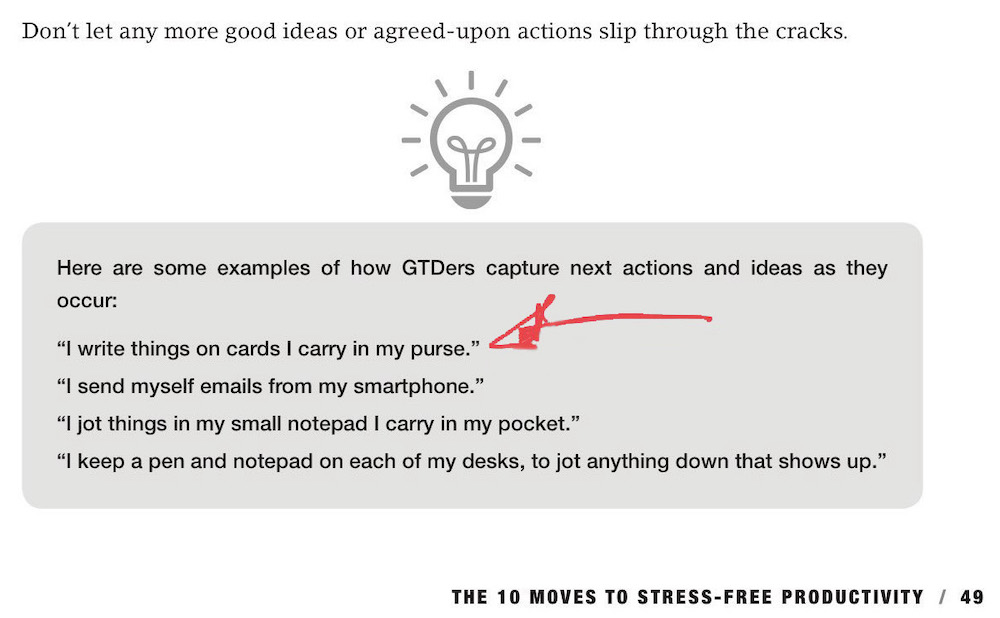 Meereffect: convenient size
Meereffect, the official GTD-partner in the Benelux, shared some kind words about usem cards on their website. They emphasize the cards' convenient size and the fact that they're designed to take with you wherever you go.
David Allen uses usem note cards
But surely the best recommendation: David Allen, the creator of the Getting Things, uses the usem note cards himself!
Convinced? Please find all our cards in the usem shop.